When you search a code for specific section numbers, you may find that many of the search results are documents that contain only a portion of the section number you searched for. This is commonly caused by the hyphens and periods used to format section numbers. These characters and some other special symbols are treated as whitespace characters by our search analyzer and as such, section numbers get split into several individual search tokens.
As a result, a section number keyword search (for example, 13-258) will produce documents with both full and partial search term matches. Documents with full matches will appear near the top of the search results in order of relevance.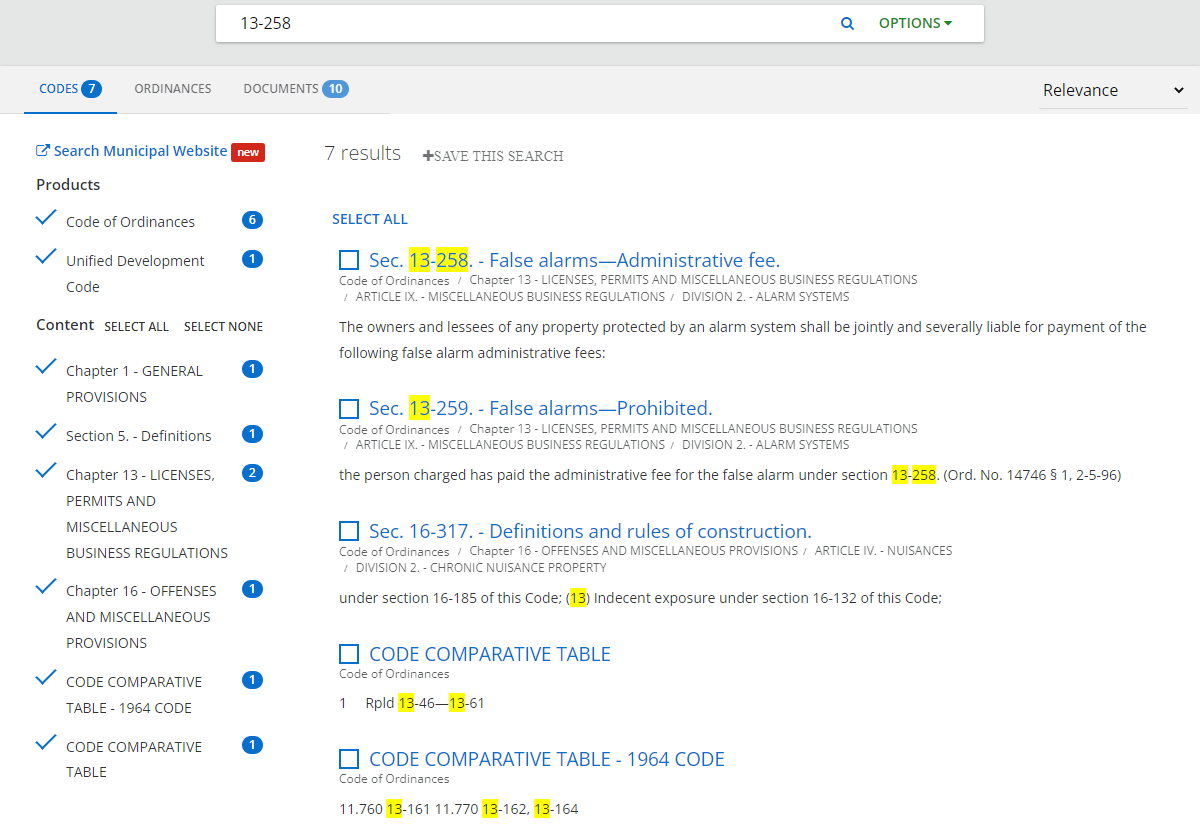 To work around keyword limitations, you can use an advanced search option to force the search analyzer to look for an exact phrase instead. Wrap your search terms in quotation marks (for example, "13-258") to conduct a phrase search. The quotation marks tell the application to only return results that contain all of the terms present in the phrase.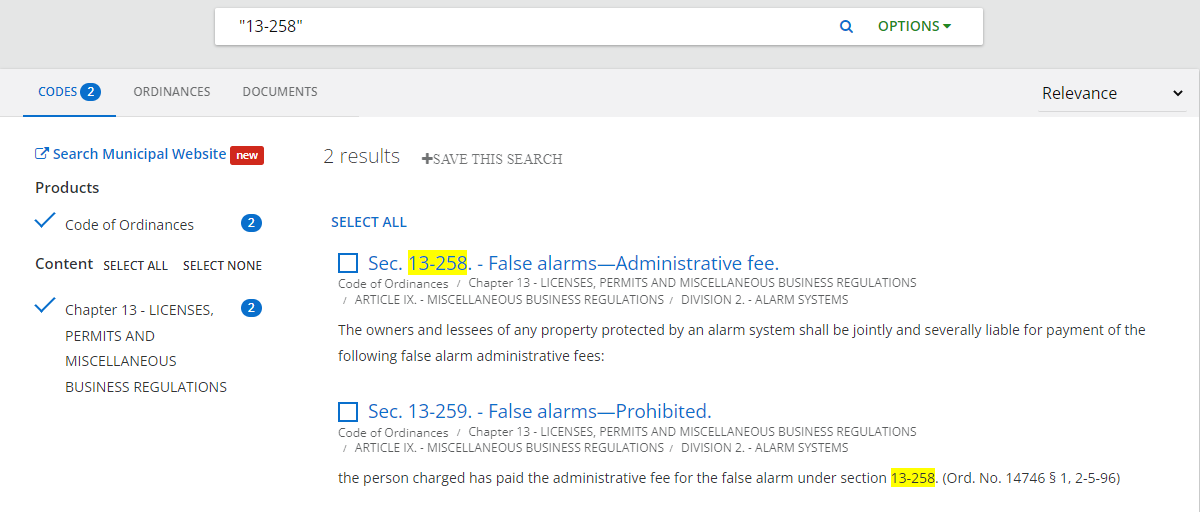 Resources